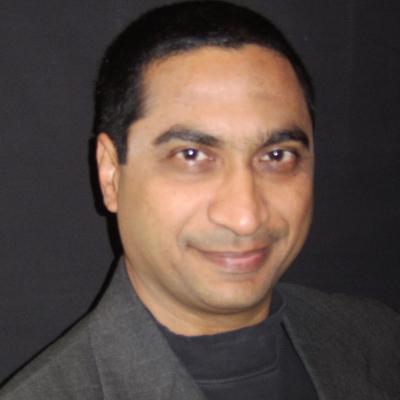 Kiran Garimella
KoreConX
Chief Scientist & CTO
USA
https://koreconx.io
Kiran is a Chief Scientist & Chief Technology Officer at KoreConX, leading the strategy & development of Blockchain and Machine Learning solutions for the global private capital markets.

Kiran is the author of "The Power of Process: Unleashing the Source of Competitive Advantage" and "BPM Basics for Dummies". His books are recommended reading in several MBA and EMBA programs worldwide.

His third and latest book is "AI+Blockchain: A Brief Guide for Game Changers" (with a foreword by Vint Cerf, co-founder of the Internet).

Kiran is the Principal Founder, Developer, and Chief Curator of iKnowCentral, an AI-based platform for digital asset curation, and a Co-Founder of CognitiveWorld.com, a knowledge hub and ecosystem for cognitive computing. He is an Advisor to the MidMarket Alliance and Deep Aero.

Kiran has a Ph.D. in Artificial Intelligence & Machine Learning from the University of Florida.

Previously, he was a Global CIO & Chief Architect for a General Electric company, and a Vice President & Chief Evangelist for BPM at Software AG.

Kiran has written numerous articles and blogs (including six publications in academic proceedings). A highly-regarded speaker, he has delivered over 40 keynote and conference presentations, press interviews, executive Masterclasses, and consultative relationship sessions in over 20 countries.